Tartarus Records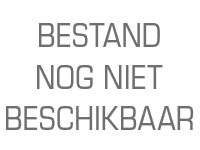 Label
Datering:
2012 - nu
Gronings label:
Ja
Plaats:
Groningen (gem)
Adres:
-
Samenvatting:
Gronings muzieklabel van Richard Postma, dat zich richt op het in kleine oplage en met exclusieve vormgeving uitbrengen van albums, EP's en cassettes.
Biografie
Algemeen
Tartarus Records is een initiatief van Richard Postma, tevens gitarist-zanger van Ortega. Hij zet het label op in 2012 en richt zich de eerste jaren vrijwel uitsluitend op het uitbrengen van albums en EP's op compact cassette. Hoewel cassettes op dat moment al jaren een rol in de marge van de muziekindustrie spelen, zijn ze binnen bepaalde genres, waaronder de (underground) metal, nooit helemaal verdwenen. De oplage is meestal beperkt tot zo'n 100 items. Het leeuwendeel van de releases bevindt zich in het hardere muzieksegment, met name sludge en doom.
Vormgeving
Opvallend zijn de bijzondere ontwerpen en verpakkingen van de releases. Cassettes in verschillende kleuren siliconen omhulling, in gips, in houten doosjes, etc. De kartonnen omhulsels zijn vaak zowel van binnen als van buiten bedrukt en gezeefdrukt. Enkele opmerkelijke releases: Amenra, Menhir, Ortega, Willie Darktrousers.
Uitbreiding
In 2018 betrekt het label een nieuw kantoor in de stad. Het vouwen en verpakken van honderden tapes vergt meer ruimte en dat kan beter in een daartoe ingerichte ruimte dan in het appartement waar ook nog geleefd moet worden.
Ook op een ander vlak is er uitbreiding: in januari 2019 komt Gerald Timmermans, zanger van bands als ...And The Gods Made Coffee en Suffering Quota bij Tartarus. Timmermans is in 2015 opvolger van Richard Postma bij laatstgenoemde band.
Eersteling op vinyl
Het label dat zich tot dan toe heeft gericht op het uitbrengen van bijzondere cassettes, begint dat jaar ook met vinyl. Daarbij de split van Bismuth en Undersmile niet meegerekend, die in 2014 in samenwerking met de labels De Graanrepubliek en At war With Satan wordt uitgebracht. De eerste vinyl in 2019 is een eenmalige heruitgave van de EP 'Woestenij' van de Nederlandse band Nihill. Deze EP was in 2012 ook de eerste release op cassette van Tartarus Records. Bovendien is het een eerbetoon aan zanger Michiel Eikenaar van Nihill, die in april 2019 overlijdt na een ziekbed.
Na dit vinyl-album volgt nog een tweede release op vinyl, 'The Eternal Marshes' van het Engelse Bismuth. Ondertussen blijven er regelmatig nieuwe cassette-uitgaven verschijnen via Tartarus Records.
Releases: overzicht
Een overzicht van de releases van het label. De releases van acts met een directe link met Groningen staan ook in het menu Releases. De gegevens van de releases zijn als volgt weergegeven:
Artiest - 'Titel release' (info release), Jaar van uitgave, Releasecode.
De lijst is niet compleet.

1. Nihill - 'Woestenij' (Cassette, EP, Ltd, Gre), 2012, TAR001
2. Bismuth - 'The Eternal Marshes' (Cassette, EP, Red), 2012, TAR002
3. Ortega - 'The Serpent Stirs' (Cassette, S/Sided, EP, Ltd), 2012, TAR003
4. Undersmile - 'Narwhal' (Cassette, Album, Ltd), 2012, TAR004
5. War Iron - 'The Fifth And Final Sun' (Cassette, Album, Ltd), 2012, TAR006
6. Ortega - 'A Flame Never Rises On Its Own' (Cassette, S/Sided, EP, Ltd), 2012, TAR2.5
7. Gigatron2000 - 'The Cosmic Desert Cruise' (Cassette, Album), 2013, TAR005
8. Entrapment - 'Crawling Morbidity' (Cassette, S/Sided, EP, Whi), 2013, TAR007
9. Persistence In Mourning / Pentadrvg - 'Alice' (Cassette, EP), 2013, TAR008
10. Witch Mountain - 'Cauldron Of The Wild' (Cassette, Album), 2013, TAR009
11. Pohl - 'Pohlsmoker' (Cassette, EP), 2013, TAR010
12. Transatlantic Rat's Atom / Bird Eye - 'Transatlantic Rat's Atom / Bird Eye' (Cassette, Album, Ltd, Bro), 2013, TAR011
13. Eight Bells - 'The Captain's Daughter' (Cassette, Album, Num), 2013, TAR012
14. Moan - [zonder titel] (Cassette, EP, Ltd, Ivo), 2013, TAR013
15. Spider Kitten - 'Cougar Club' (Cassette, Album), 2013, TAR014
16. Toner Low - 'III' (Cassette, Album, Ltd, Gre), 2013, TAR015
17. Herder - 'Herder' (Cassette, Album, Ltd, Bla), 2013, TAR016
18. Herder - 'Horror Vacui' (Cassette, EP, Ltd, Red), 2013, TAR017
19. Verbum Verus - 'Melkiresha' (Cassette, Album, Whi), 2013, TAR018
20. Lord Mantis - 'Pervertor' (Cassette, Album, Bro), 2013, TAR019
21. War Wolf - 'Crushing The Ways Of The Old' (Cassette, Album, gre), 2013, TAR020
22. Grinding Halt - 'Discography Tape II' (Cassette, Comp, Ltd, Num, Bla), 2013, TAR021
23. Ortega / Of Spire And Throne - 'Serpents And Thrones' (Cassette, Comp, Ltd), 2013, TAR022
24. Bismuth / Undersmile - 'Bismuth / Undersmile' (Cassette, Ltd), 2013, TAR023
25. Bismuth / Undersmile - 'Bismuth / Undersmile' (Vinyl (12"), Split, Ltd), 2014, TAR023LP, Graan#25, ATWAR149
26. Megalodoom - 'Indiana Jones And The Temple Of Grief' (Cassette, EP, Ltd, Blu), 2013, TAR024
27. Primitive Man - 'P//M' (Cassette, EP, Ltd), 2014, TAR025
28. Suma - 'You're Such A Disappointment: A Split Compilation 2005 - 2012' (Cassette, Comp, Ltd), 2014, TAR026
29. Ethereal Riffian - 'Aeonian' (Cassette, Album, Ltd), 2014, TAR027
30. Grizzlyman - 'Grizzlyman' (Cassette, Ltd), 2014, TAR028
31. Slomatics - 'Estron' (Cassette, Album, Ltd), 2014, TAR029
32. Ortega - 'Crows' (Cassette, EP, Single, Ltd), 2014, TAR30
33. Ggu:ll - 'Waan:Hoon' (Cassette, EP), 2014, TAR031
34. Toner Low - 'II' (Cassette, Album, sil), 2014, TAR032
35. Het Droste Effect - 'We Are All Hallucinating' (Cassette, EP, Ltd), 2014, TAR033
36. Uzala - 'Uzala' (Cassette, EP), 2014, TAR034
37. Bitcho - 'Toybox' (Cassette, Album, Ltd, Num, RE), 2014, TAR035
38. Menhir - 'Uberlith II' (Cassette, EP, Ltd, Num), 2014, TAR036
39. O - 'When Plants Turn Into Stones' (Cassette, Album), 2014, TAR037
40. Venowl / Highgate - 'Vacant Cellar / Carved Into Winter' (Cassette, Album, Ltd, C70), 2014, TAR038
40. Venowl / Highgate - 'Vacant Cellar / Carved Into Winter' (Cassette, Album, Ltd, C70), 2014, TAR038
41. Vermin Womb - 'Permanence' (Cassette, Album), 2014, TAR039
42. Galg - 'Afzicht' (Cassette, MiniAlbum, Ltd, C35), 2014, TAR040
43. Telepathy - '12 Areas' (Cassette, Album), 2014, TAR041
44. Megalodoom - 'Tectonic Oblivion' (Cassette, EP), 2014, TAR042
45. Primitive Man - 'Scorn' (Cassette, Album, Ltd, RP, Cle), 2014, TAR043
46. Ommadon - 'I-IV Discography' (2xCassette, Comp + Box, Ltd), 2015, none
47. Hemelbestormer - 'Portals' (Cassette, Ltd), 2015, TAR044
48. Inter Arma - 'Sky Burial' (Cassette, Ltd), 2015, TAR045
49. Amenra - 'I-V Discography' (Comp, Album), 2015, TAR047
50. Terzij De Horde - 'Self' (Cassette, Album, Ltd), 2015, TAR048
51. Ultha - 'Pain Cleanses Every Doubt' (Cassette, Album), 2015, TAR049
52. CHVE - 'Rasa' (Cassette, Album), 2015, TAR054
53. 3((0)),((0))((0))((0)) M((o))nkies - 'Watch The Dr((o))ne' (Cassette, EP, Red), 2016, none
54. Diverse artiesten - 'Forever Out Of Control: A Tartarus Mixtape' (Cassette, Comp, Ltd), 2016, TAR050
55. Bismuth - 'Unavailing' (Cassette, Album, Ltd), 2016, TAR051
56. It Only Gets Worse - 'Christian Country Home' (Cassette, Album, Ltd), 2016, TAR052
57. Of Spire & Throne - 'Sanctum In The Light' (Cassette, Album, Ltd), 2016, TAR053
58. Venus Sleeps - 'Dead Sun Worship' (Cassette, Album, Ltd), 2016, TAR055
59. Eight Bells - 'Landless' (Cassette, Album, Ltd), 2016, TAR056
60. Menhir - 'Hiding In Light' (Cassette, EP), 2016, TAR058
61. Toner Low - 'Toner Low' (Cassette, Album, Ltd), 2016, TAR059
62. Amenra - 'Afterlife' Boxset (Cassette, Album +Cassette, Album + Box, Comp, Ltd), 2016, TAR060
63. Ggu:ll - 'Dwaling' (Cassette, Album), 2016, TAR061
64. Ultha - 'Dismal Ruins' (Cassette, EP, Ltd), 2016, TAR062
65. Syndrome - 'Forever And A Day' (Cassette, Album, Ltd), 2016, TAR063
66. LGHTNNG - 'Night Change Days' (Cassette, EP), 2016, TAR064
67. Fistula - 'Longing For Infection' (Cassette, Album), 2016, TAR065
68. Suma - 'The Order Of Things' (Cassette, Album), 2016, TAR066
69. CHVE - '10910' (Cassette, Ltd), 2016, TAR067
70. Ortega - 'Sacred States' (Cassette, Album, Dlx, Ltd, Box), 2016, TAR068
71. Gnaw Their Tongues - 'Hymns for the Broken, Swollen And Silent' (Cassette, Album, Ltd), 2016, TAR069
72. Teethgrinder - 'Nihilism' (Cassette, Album, Ltd), 2016, TAR070
73. Cocaine Piss - 'The Dancer' (Cassette, Album, Ltd), 2017, TAR071
74. Unkirk - '.burial' (Cassette, Album, Ltd), 2017, TAR072
75. Ultha - 'Converging Sins' (Cassette, Album), 2017, TAR073
76. Axioma - 'Opia' (Cassette, Album, Ltd), 2017, TAR074
77. Palace Of Worms / Ecferus - 'Palace of Worms/Ecferus' (Cassette, Album, Ltd), 2017, TAR075
78. The Thing With Five Eyes - [...], 2017, TAR076
79. A Hundred Black Kites - 'Arrow Of Time' (Cassette, Album, Ltd, Bla), 2017, TAR077
80. Amenra - 'Alive' (Cassette, Album), 2017, TAR078
81. Gnaw Their Tongues, Bismuth - 'Split' (Cassette, EP, Ltd), 2017, TAR079
82. Inter Arma - 'The Cavern' (Cassette, EP), 2017, TAR080
83. Inter Arma - 'Paradise Gallows' (Cassette, Album, Ltd), 2017, TAR081
84. A Fugitive - 'Coincidence' (Cassette, EP, Ltd), 2017, TAR082
85. Wolvon - 'ease.' (Cassette, Album), 2017, TAR083
86. Willie Darktrousers & De Splinters - 'Glibberburen' (Cassette, Album, Ltd), 2017, TAR084
87. Project Nefast - 'SEX MONEY POWER' (Cassette, Album, Ltd), 2017, TAR085
88. Ultha / Paramnesia - 'Ultha / Paramnesia' (Cassette, Split), 2017, TAR086
89. Atomic Trip - 'Strike #1' (Cassette, Album), 2017, TAR087
90. Amenra - 'Mass VI' (Cassette, Album, Dlx, Ltd, Num, RE, Box), 2018, TAR
91. Primitive Man - 'Steel Casket' (Cassette, Album), 2018, TAR090
92. Servants Of The Apocalyptic Goat Rave - 'Queen Of Darkness' (Cassette, Album, Ltd), 2018, TAR091
93. Onhou - 'Onhou' (Cassette, EP), 2018, TAR092
94. King Gizzard And The Lizard Wizard - 'Polygondwanaland' (Cassette, Album), 2018, TAR093
95. Gnaw Their Tongues - 'Genocidal Majesty' (Cassette, Album), 2018, TAR093
96. DNMF - 'Smelter' (Cassette, Album), 2018, TAR095
97. Bell Witch - 'Longing' (Album), 2018, TAR096
98. Bell Witch - 'Four Phantoms' (Album), 2018, TAR097
99. Bell Witch - 'Mirror Reaper' (Album), 2018, TAR098
100. Nefast - 'NEE' (Cassette), 2018, TAR099
101. Fister / CHRCH - 'Fister/CHRCH' (Cassette, Album), 2018, TAR 101
102. Ûngrûn - 'Demo 2019' (Cassette, Dlx, Dem, Ltd), 2019, TAR102
103. Bismuth - 'The Slow Dying of the Great Barrier Reef' (Cassette, Album), 2018, TAR 103
103. Throane - 'Plus Une Main À Mordre' (Cassette, Album, Ltd), 2018, TAR105
104. DDCHDRN [Dodecahedron] - 'Live In Leiden 2017' (Cassette, Album, Ltd), 2018, TAR106
105. Heavy Natural - 'Heavy Natural' (Cassette, Album, EP, Ltd), 2018, TAR107
106. Abstracter - 'Cinereous Incarnate' (Cassette, Album, Ltd, Whi), 2018, TAR108
107. Petbrick - 'Petbrick' (Cassette, EP, Ltd), 2018, TAR109
108. Gnaw Their Tongues & Crowhurst - 'Burning Ad Infinitum: A Collaboration' (Cassette, Album, Ltd), 2018, TAR111
109. Moloch - 'A Bad Place' (Cassette, Album, Gre), 2018, TAR113
110. Moloch - 'Possession' (Cassette, Album, Gre), 2018, TAR113
111. Bismuth - 'The Eternal Marshes' (Vinyl (12"), S/Sided, RM, Sil), 2019, TAR002LP
113. Grey Aura - '1: Gelige, Traumatische Zielsverrukking' (Cassette, Dem, Ltd), 2019, TAR114
114. Grey Aura - '2: De Bezwijkende Deugd' (Cassette,Dem, Ltd), 2019, TAR115
115. Bell Witch - 'Demo 2011' (Cassette, Demo, Ltd), 2019, TAR119
116. Atomic Trip - 'Strike #2' (Cassette, Album, Ltd, Red), 2019, TAR121
117. Adoran - 'Artemisia' (Cassette, Album, ltd), 2019, TAR122
Releases
Glitch
2022
-

All Are To Return
20-08-2020
EP

Onhou
09-02-2018
EP

Willie Darktrousers & de Splinters
14-10-2017
Album

WOLVON
13-04-2017
Album

A Fugitive
01-04-2017
EP

Ortega
05-10-2016
Album

LGHTNNG
30-08-2016
EP

Menhir
17-04-2016
EP

Menhir, Diverse Artiesten
01-04-2016
Compilatie

Menhir
05-08-2014
EP

Ortega
04-2014
EP

Grinding Halt
18-11-2013
Compilatie

Moan
02-08-2013
EP

Ortega
2013
Compilatie

Entrapment
01-03-2013
EP

Ortega
12-10-2012
EP

Ortega
2012
EP

All Are To Return
26-11-2021
EP

Farer
-
Album

Weblinks
Zie ook
| | |
| --- | --- |
| | 2007 - nu |